PRAKSHEPAN – An Open pitch event is being conducted from 12th December to 21st December 2022, encompassing various domains. Ideas can be multidisciplinary in nature and should address a problem or need in any one subtheme only. The Interactive mentoring will consist mainly of Business aspects to polish the candidate teams' Business model canvas and ascertain initial customer segment, value and market for the solution. Some subthemes may have some technical sessions as well.
Themes:
Electric Mobility
Agriculture
MedTech
Climate change mitigation
Sustainable Solutions
Others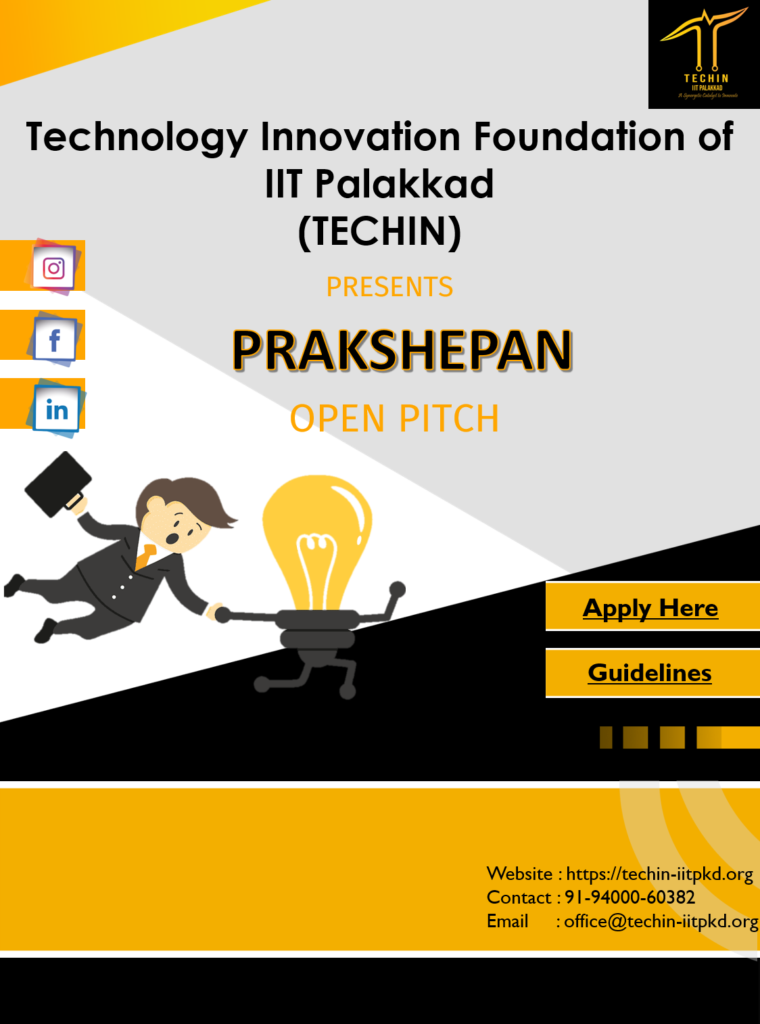 This is not only a standalone event and participants have to think of actually going on to make a product and deliver it to market, post the event in the incubation phase. The event being online, the hardware challenges would require the design, the drawings and simulations to be demonstrated. The selected teams after this event will be incubated by us and will get the opportunity to build their prototype, field test, mentored, assess the business viability and eventually deploy the products with innovation grant upto ₹10L. This has to be achieved in a short time span such that we can make a difference to humanity by creating a clean and safe environment.